Yetti awnings (available on select Yetti models) allow you to escape the sun without being indoors. Quiet, maintenance-free, and controlled by the touch of a button, they're just one of the many great features of a Yetti Fish House.
Below are guides on how to operate the awning on your Yetti Fish House using the optional iN•Command or the switch.
Switch Operation: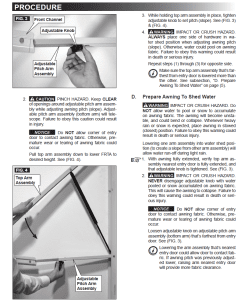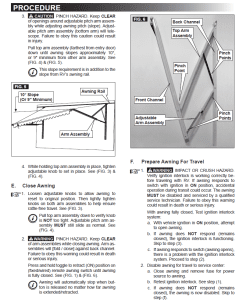 iN•Command:
Click "Motor Functions" on the home screen.

Click "Out" to bring the awning out to the shading position.
Click "In" to bring the awning into the transportation position.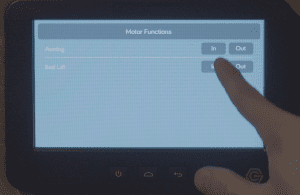 ---
Failure to properly maintain and service your Voyager equipment may result in personal injury and may void any manufacturer warranties. Please contact your local dealer with any service, maintenance, or warranty questions.
View Owners Guide Blog: ARCHIVE