Yetti's affiliation with the RV Industry Association
We are confident in the quality construction and the safety that is built into each of our all-season wheelhouses, not only are Yetti's built to withstand the temperatures of artic winter outdoor weather, but every Yetti wheelhouse carries an RVIA seal.  Our affiliation with this association holds our manufacturing processes to a high standard in creating all-season recreational wheelhouses ethically, safely, and with quality craftsmanship.
In this video Joel Nelson explains why it's important for him to have an season house that is RVIA certified:
As a condition of membership in the RV Industry Association, every Yetti produced displays the Association's seal. This seal communicates the manufacturers' certification that each our Yetti wheelhouse's quality and safety comply with the RV standards adopted by the Association.
Value of the RVIA Seal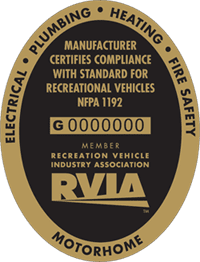 RV dealers and RV consumers look for the RV Industry Association seal on their units, as a visible indication of the manufacturers' commitment to the industry.  Moreover, most public and private campgrounds in the United States require that RVs and Park Model RVs have an affixed standard seal to obtain entry.  Being able to use your wheelhouse at public campgrounds is a huge advantage to consider in purchasing an all-season wheelhouse.
The RVIA sticker on every Yetti we manufacture represents our pledge to meet the Association's membership conditions, which includes being subject to regular, periodic compliance audits by RVIA standards inspectors, who monitor and provide education on thousands of requirements impacting electrical, plumbing, heating, fire & life safety systems and construction.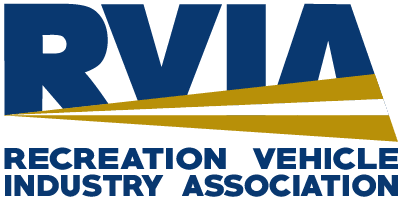 Learn more about the RVIA Certification Program and Safety Standards: RVIA WEBSITE
---
Failure to properly maintain and service your Voyager equipment may result in personal injury and may void any manufacturer warranties.
Please contact your local dealer with any service, maintenance, or warranty questions. Yetti dealers can be found: HERE
View Owners Guide Blog: ARCHIVE 
View The Yetti Life Blog: ARCHIVE