Securing Cargo In A Wheelhouse
Yetti Traxx Edition wheelhouses fit moderately large ATVs and other recreational sporting equipment in them.  It's important to remember that shifting cargo when you're driving can result in loss of control of your Yetti and can lead to death or serious injury.  Be sure to take special caution to tie down all loads with properly sized fasteners, chains, straps, etc.
Photo of a Traxx Edition tie-down located on the floor: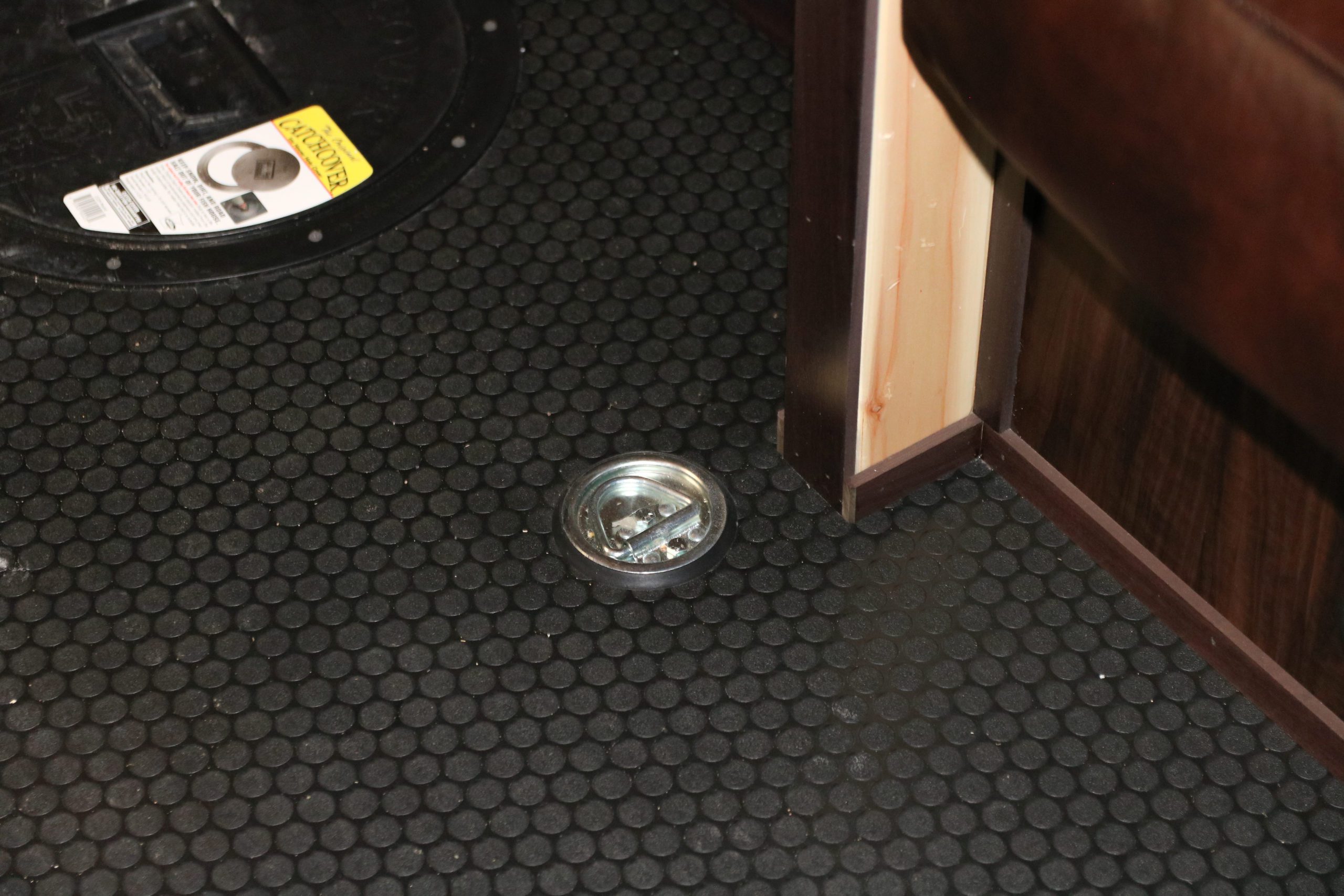 Another thing to consider when preparing for the road is to balance your load.  This can help prevent swaying and make for a smoother ride for the towing vehicle and any cargo you may have stowed away in your wheelhouse.  It's a good idea to have a checklist to ensure no step gets missed in securing items before getting on the road.
Some factors to consider adding to your list:
Make sure all cupboards are shut tight
Secure folding couches into locked positions
Tie in any cargo to the latch hooks if applicable * Traxx models
Remove items from counters and beds that will shift and fall during transportation
Photo of Traxx Edition couches fastened: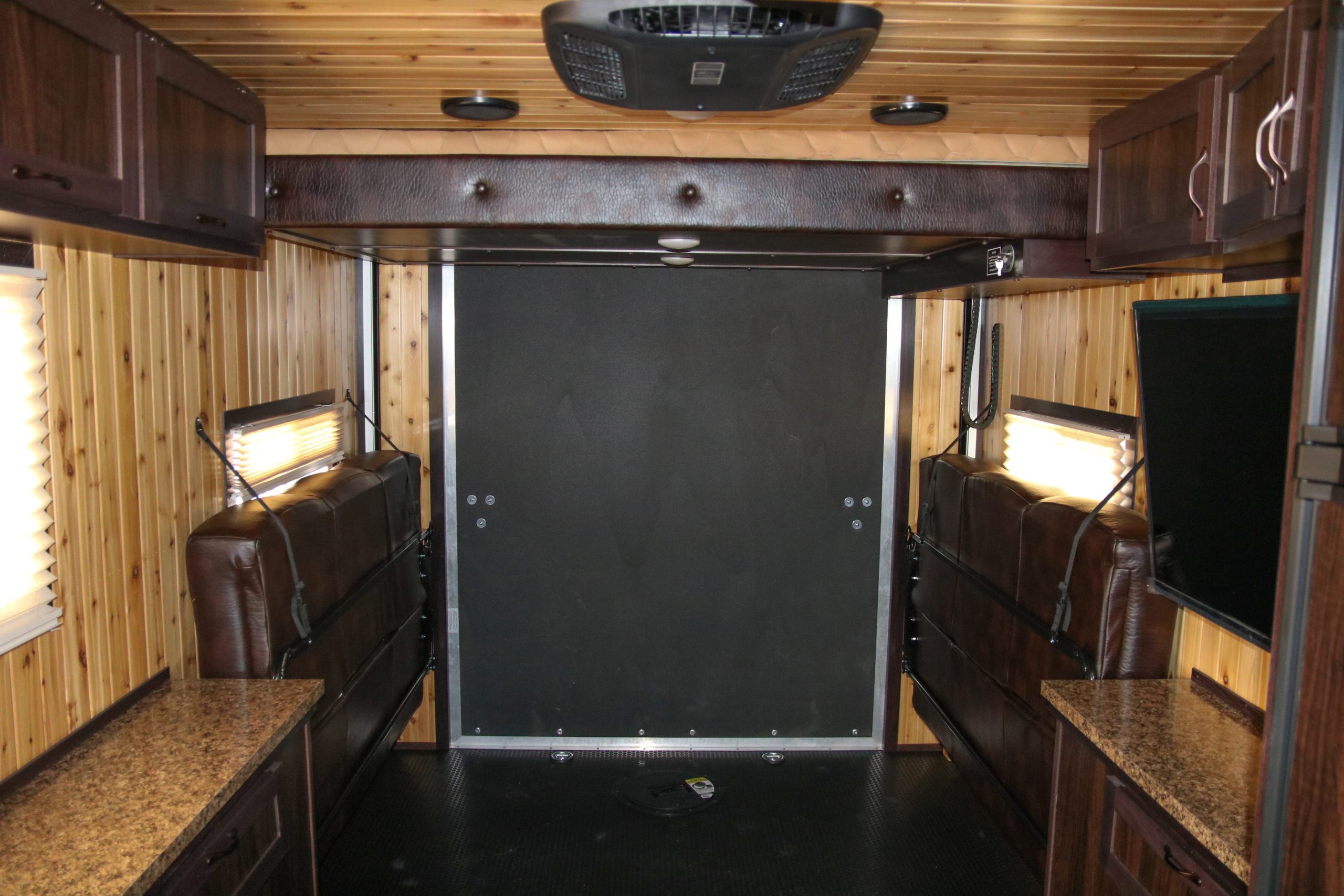 For more information about towing your wheelhouse and the cargo inside you can refer to www.fmcsa.dot.gov for regulations regarding cargo securement rules.
For additional information on how to use and secure your wheelhouse's tongue jack check out Toms video: "Operating a tongue jack".
---
Failure to properly maintain and service your Voyager equipment may result in personal injury and may void any manufacturer warranties. Please contact your local dealer with any service, maintenance, or warranty questions.
View Owners Guide Blog: ARCHIVE 
View The Yetti Life Blog: ARCHIVE