Introducing the next level of convenience and luxury with the new single axle 17 ft hydraulic lift house, designed to make your life easier.
Are you looking for a new fish house to make your fishing trips more enjoyable? A single axle hydraulic 17 ft fish house may be the best solution for you. This type of fish house is designed to provide maximum convenience, easy operation, and smooth-riding mobility making it the ideal choice for any angler. Not only does this type of fish house offer a spacious, comfortable and luxurious interior as the design allows for a 9-inch smaller wheel well front to back, but it also comes with many other advantages including a patent-pending axle system. Advantages include:
Easy to tow
Improved suspension with a full width torsion axle
Less maintenance than traditional models
Independent actuation of each wheel
Bolt on swingarm
Fully Serviceable
Make a statement when you choose from four new floorplans, tailored to meet all your needs.
Yetti Fish House has been around for over a decade, but the newest designs are taking it to a whole new level. Three new 17 ft. and one new 21 ft. layouts are the latest designs, and they feature some of the most modern, innovative, and strategically designed floorplans for maximum space utilization and comfort and are sure to have everything you need for a great fishing or camping trip. These fish houses are perfect for any outdoor enthusiast looking to get the most enjoyable, comfortable and convenient experience while ice fishing, hunting or camping.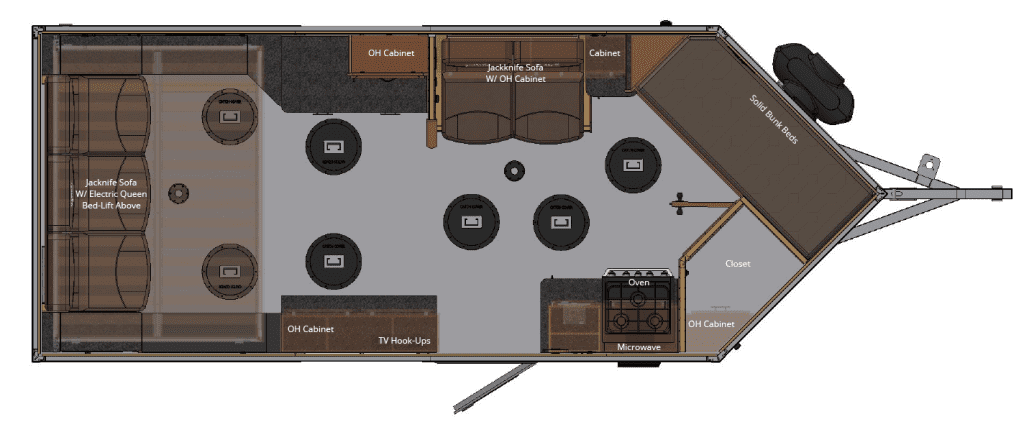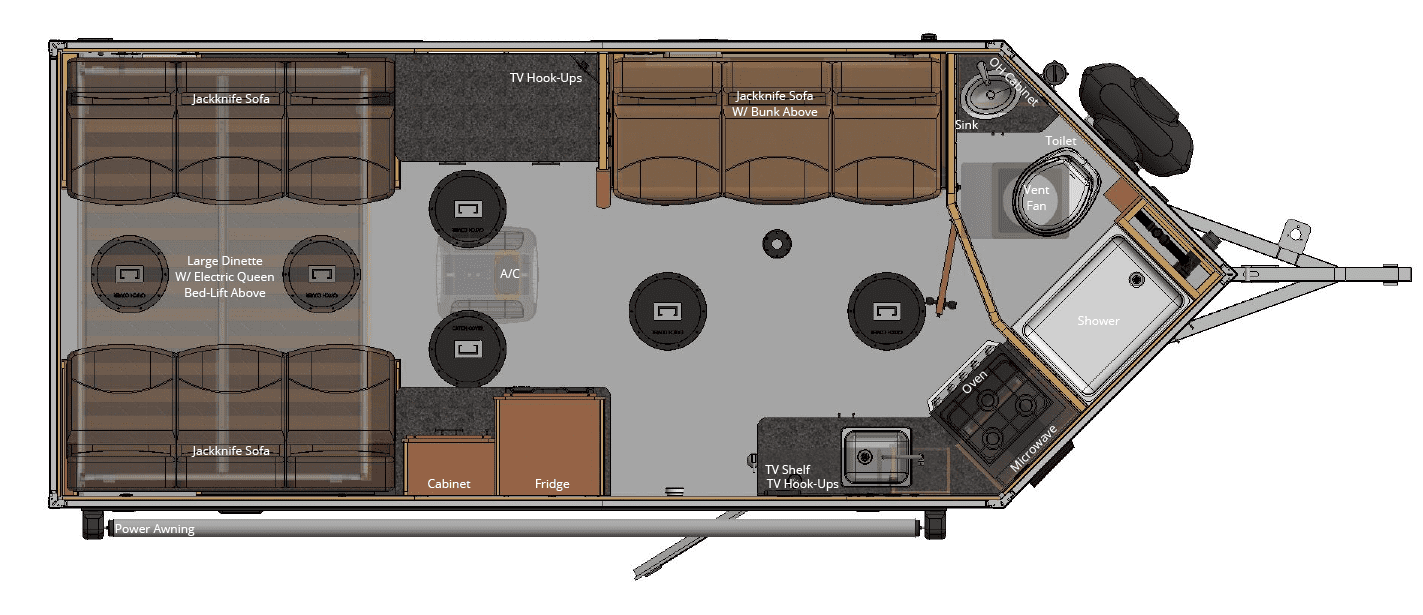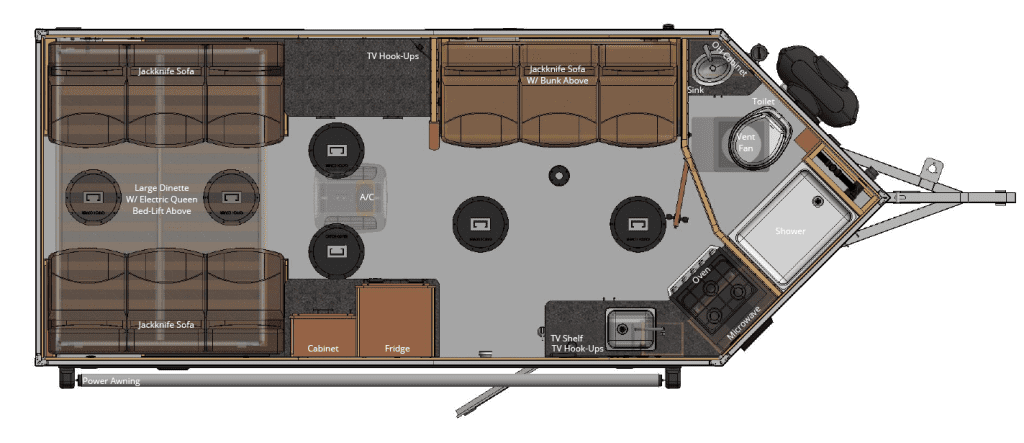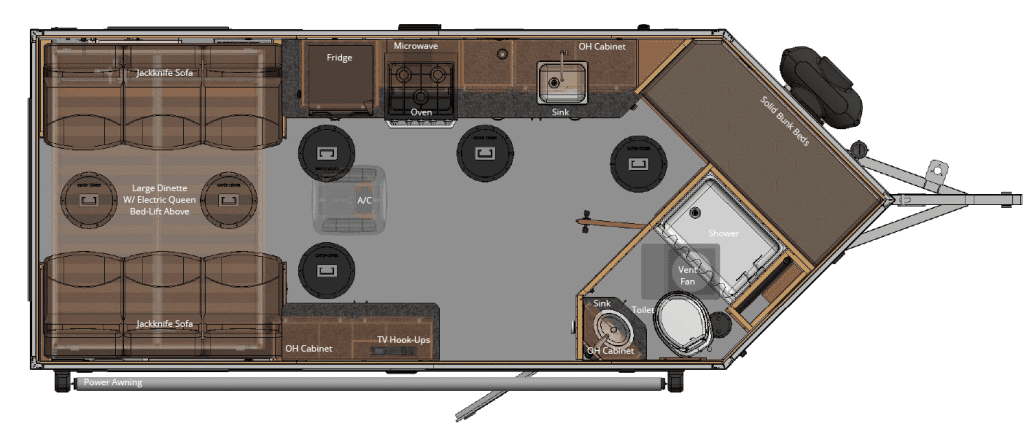 An entirely new interior design featuring all the latest modern touches to make your wheelhouse feel more like home.
Fish houses are an essential part of any fishing enthusiasts' adventures. With the all-new interior design from Yetti Outdoors, you can now create a unique and stylish environment for you to fish. Including modern countertops, stainless steel sinks, azdel (composite panel) ceilings, and new trim and cabinet colors but still anchored by Cedar, Pine and Soft Touch, there are plenty of ways to make your fish house exactly what you want. Check out the chart and pictures below for more information on the new colors. Whether you're looking to create a cozy atmosphere for the whole family or man cave for you and your buddies, Yetti has the perfect design elements for your next wheelhouse, like two TV mounts in all 21' and larger houses.
| | | | | |
| --- | --- | --- | --- | --- |
| | Wood Package (walls, cabinets, trim paneling) | Ceiling | Flooring* | Furniture Color |
| Standard | Cedar with Sand | Azdel | Black Coin | Black |
| Options | Cedar with Sand or Espresso | Azdel or Cedar | Black Coin or Wood Grain | Black or Brown |
| | Pine with Sand or Espresso | Azdel or Pine | Black Coin or Wood Grain | Black or Brown |
| | Soft Touch with Espresso | Soft Touch | Black Coin or Wood Grain | Black or Brown |
* Wood Grain not available for Traxx Edition models