Getting Your Wheelhouse Ready For Summer Use
Whether you are parking your wheelhouse for an extended period of time now that ice fishing season is over, or you plan to use your wheelhouse for hunting, camping, or traveling during the warmer months, there are a few wheelhouse maintenance things you as an owner should do to prepare your house for the upcoming change in seasons.
Below is a list of key points to prepare your wheelhouse and links to the other Owner Guide posts, that will walk you through some of these steps in greater detail.
Steps to prepare your wheelhouse for warmer months: 
Grease and lubricate the house's winch system and gears
Grease your house's bearings
Check to ensure there are no window drains plugged
Check the house's silicone and seals for any cracks or gaps
Flush your Yetti's water lines

If you Winterized Your Yetti Water Lines this a good time to flush out your water lines.  Flush out all of the water lines in your house to ensure you have water running through the pipes to the sinks, shower, toilet, and outdoor shower too if you have one.

Review how to operate the hot water heater, water pump, and air conditioner and ensure they are all working
Check tire condition and pressures
Block your Yetti Fish House for an extended period of storage
Photo of Traxx Edition Wheelhouse: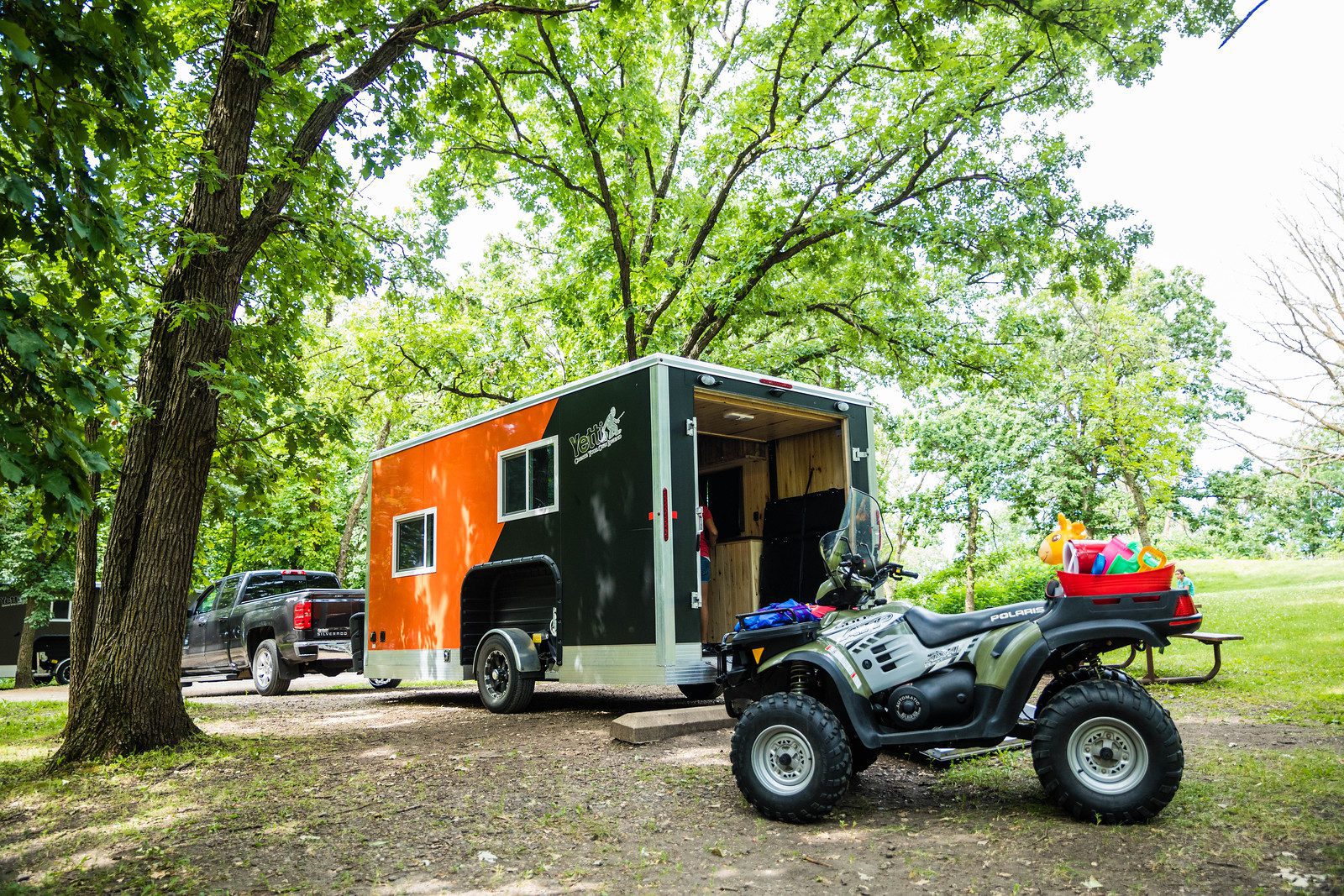 If you notice something is not operating correctly or that you suspect leaks or damage, this is a good time to check in with a Yetti service center, a list of service centers can be found:  Dealers and Service Centers
---
Failure to properly maintain and service your Voyager equipment may result in personal injury and may void any manufacturer warranties.
Please contact your local dealer with any service, maintenance, or warranty questions. Yetti dealers can be found: HERE
View Owners Guide Blog: ARCHIVE 
View The Yetti Life Blog: ARCHIVE