There are two ways to view the water levels in your Yetti Fish House: iN•Command and the Tank Monitoring System. iN•Command is new and optional in 2021 Yetti's. To learn more about iN•Command, check out our YouTube channel! The Tank Monitoring System is standard in all fish houses.
Tank Monitoring Screen:
Push the button of the desired tank to read level status.
LEDs will indicate the liquid level in thirds.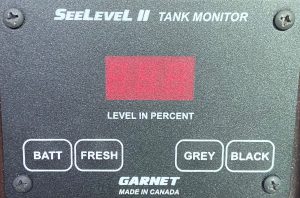 As an added bonus to 2021 Yetti models, the optional iN•Command feature will read directly from the tank monitoring system and display it on its home screen.
iN•Command:
On the home screen, there are three indicators in the top lefthand corner: Fresh 1, Black 1, and Gray 1. The bars below each tank indicate the water levels in each tank.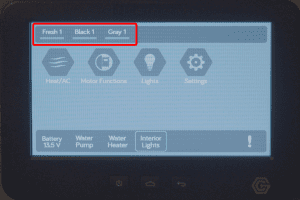 If you click into any of the three tank icons, it will bring up the screen below.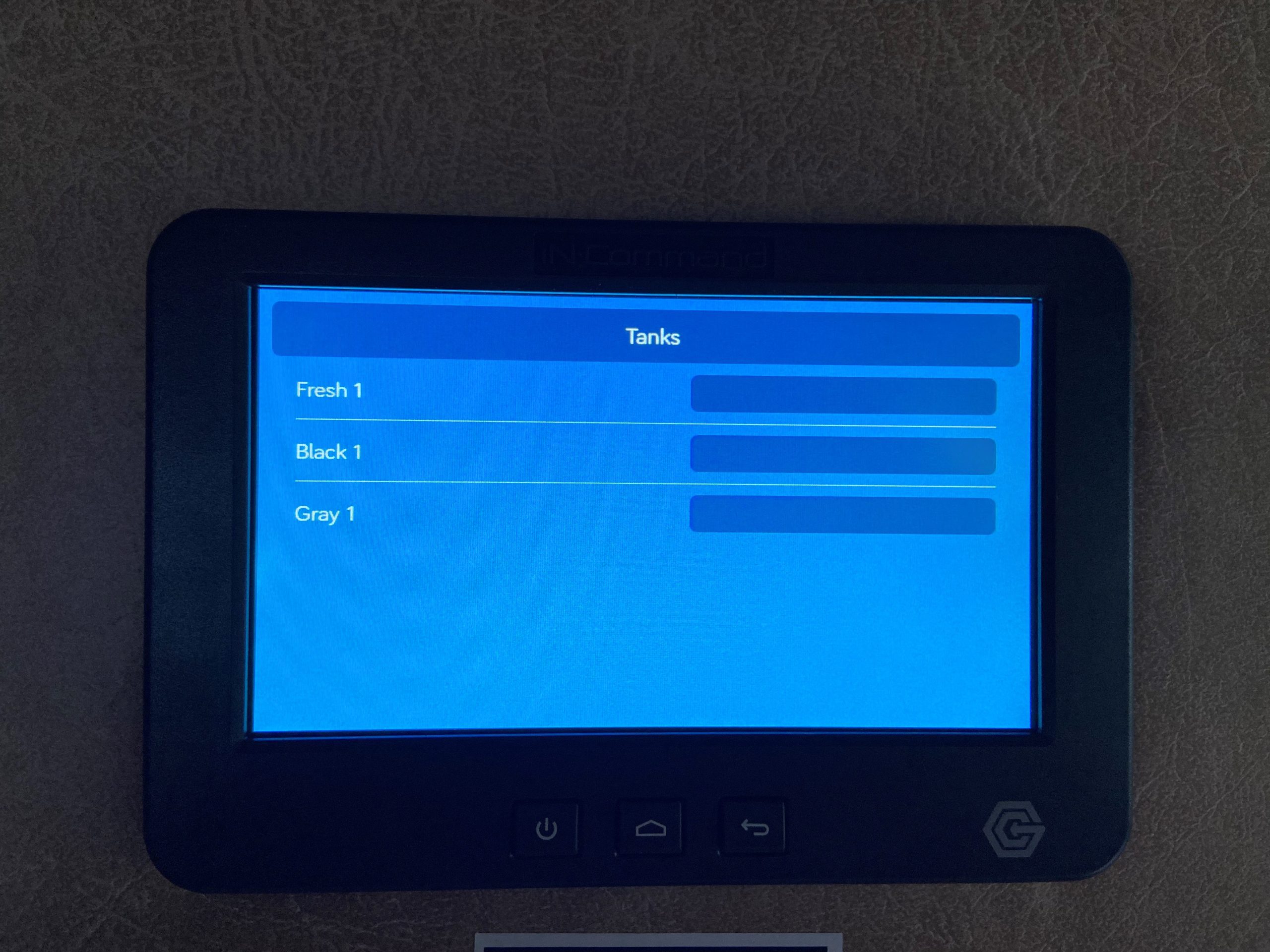 Related Owner Guide Content: 
More information on the installation and operation of the Dometic water heater, click Water Heater Operation.
More information using: Black & Grey Tanks.
More information on: Using the Fresh Water Tank or the City Water Connection.
---
Failure to properly maintain and service your Voyager equipment may result in personal injury and may void any manufacturer warranties. Please contact your local dealer with any service, maintenance, or warranty questions.
View Owners Guide Blog: Full Content List